On March 13, 2011, in Syndicated, by Association for Software Testing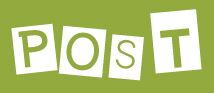 This weekend I co-hosted the 2nd annual Perspectives on Software Testing (POST) workshop with Lynn McKee. We had a great weekend of discussion on Test Estimation. Presentations discussed the challenges of test estimation as well as some thoughts on some solutions to these challenges. It was interesting to hear everyone's perspective on the topic. With our 14 attendees we had a number of great perspectives and discussions. Thank you to everyone who attended and shared their thoughts.
If you are interested in learning more about POST or want to attend next year's session, please check out www.postworkshop.ca.
Online Education for Testing Practitioners
Did you pass Foundations? Join us for the next course in our series. Bug reports are not just neutral technical reports. Learn how to write a persuasive bug report that provides high-quality information, is well written, and helps stakeholders make wise decisions about which bugs to fix.
Learn more »
Are You a Member?
We believe great software testing requires Craftsmanship, Science, and Passion.
Learn More »
Looking for something?
Use the form below to search the site:
Still not finding what you're looking for? Drop a comment on a post or contact us so we can take care of it!
Visit our friends!
A few highly recommended friends...
Archives
All entries, chronologically...