On June 16, 2012, in Syndicated, by Association for Software Testing
If you have followed this blog long enough, then you might have crossed the Testautomation Coderetreat in Munich which we planned for June 2nd. I apologize for having to cancel the first meeting on such a short notice, but we found it unprofessional to stick to the date. Here is the reason we had to postpone this date: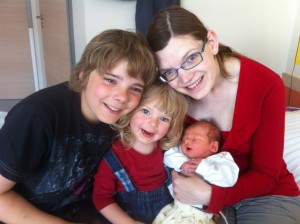 While this might mean, that I will have to do lots of other duties in the next few weeks – well, at least my priorities will change a bit – we also planned in a replacement for the for the first testautomation coderetreat. The new date is now the 11th of August, again in Munich, Germany. Here is the link to the event on eventbrite, please sign up there: Testautomation Coderetreat Munich.
Want to improve your craft? James Bach, Michael Bolton, Anne-Marie Charrett and Huib Schoots are offering individual coaching sessions via Skype.
---
Learn how James uses instant messaging to improve your testing skills.
Read more »
Are You a Member?
We believe great software testing requires Craftsmanship, Science, and Passion.
Learn More »
Looking for something?
Use the form below to search the site:
Still not finding what you're looking for? Drop a comment on a post or contact us so we can take care of it!
Visit our friends!
A few highly recommended friends...
Archives
All entries, chronologically...