On January 4, 2013, in Syndicated, by Association for Software Testing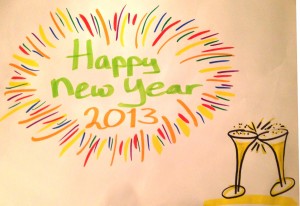 Happy New Year! 2013 promises to become a great year… Hope it does for you as well! I have some interesting and exciting plans for this year, hope to blog about those later.
I will be speaking at least 5 conferences in 2013 and hope to blog more as I did last year. "My 2012 in blogging" report tells me I had almost 10.000 visits on my blog, so thank you for reading and discussing testing on this blog!
Looking back at 2012 it brought me a lot of good things: being speaker at 10 conferences, co-writing a book, a new job, learned a boat load of new stuff, met many new interesting people, had a great holiday in the USA, simply too much to mention. Let's make 2013 a truly fantastic year together!
Online Education for Testing Practitioners
Did you pass Foundations? Join us for the next course in our series. Good testing requires application of many test techniques. Each technique is better at exposing some types of problems and weaker for others. Participants will look at a few techniques more closely than the rest but do not become skilled practitioners of any single technique.
Learn more »
Are You a Member?
We believe great software testing requires Craftsmanship, Science, and Passion.
Learn More »
Looking for something?
Use the form below to search the site:
Still not finding what you're looking for? Drop a comment on a post or contact us so we can take care of it!
Visit our friends!
A few highly recommended friends...
Archives
All entries, chronologically...